Top 10 WordPress Plugins for Blogs
WordPress is an incredibly powerful platform available on the World Wide Web that allows you to start and build your blog in a snap. It has an endless range of plug-ins, themes, and tools that you can use to customize your WordPress blog. The problem is that there are so many different tools available (free or paid) that it is hard to determine what tools are the best.
Do you have a blog? You probably do, and i'm sure you've noticed that there are hundreds of thousands (even millions) of other blogs out there. To stand out in the crowd is a huge challenge and if people constantly keep coming back to your blog, you will be able to gain more readership and subscribers. Here are some WordPress plugins that can help with attracting more readers to your blog, increasing your fans and followers, as well as enhancing the user experience for your readers.
Author(s): Team Yoast
Current Version: 17.9
Last Updated: January 11, 2022
wordpress-seo.17.9.zip96%Ratings5,000,000+InstallsWP 5.6+Requires
Search engine optimization (SEO) will be one of your top priorities if you want to grow your audience. That's where Yoast SEO can help.
This handy tool helps you optimize your content based on focus keywords of your choosing, add SEO-friendly titles, and populate meta descriptions for pages and posts. Plus, it comes with an excellent readability analysis feature, offering practical suggestions for improvement.
Pricing: Free. Advanced users may want to opt for the premium version, which costs $89 per year for one website.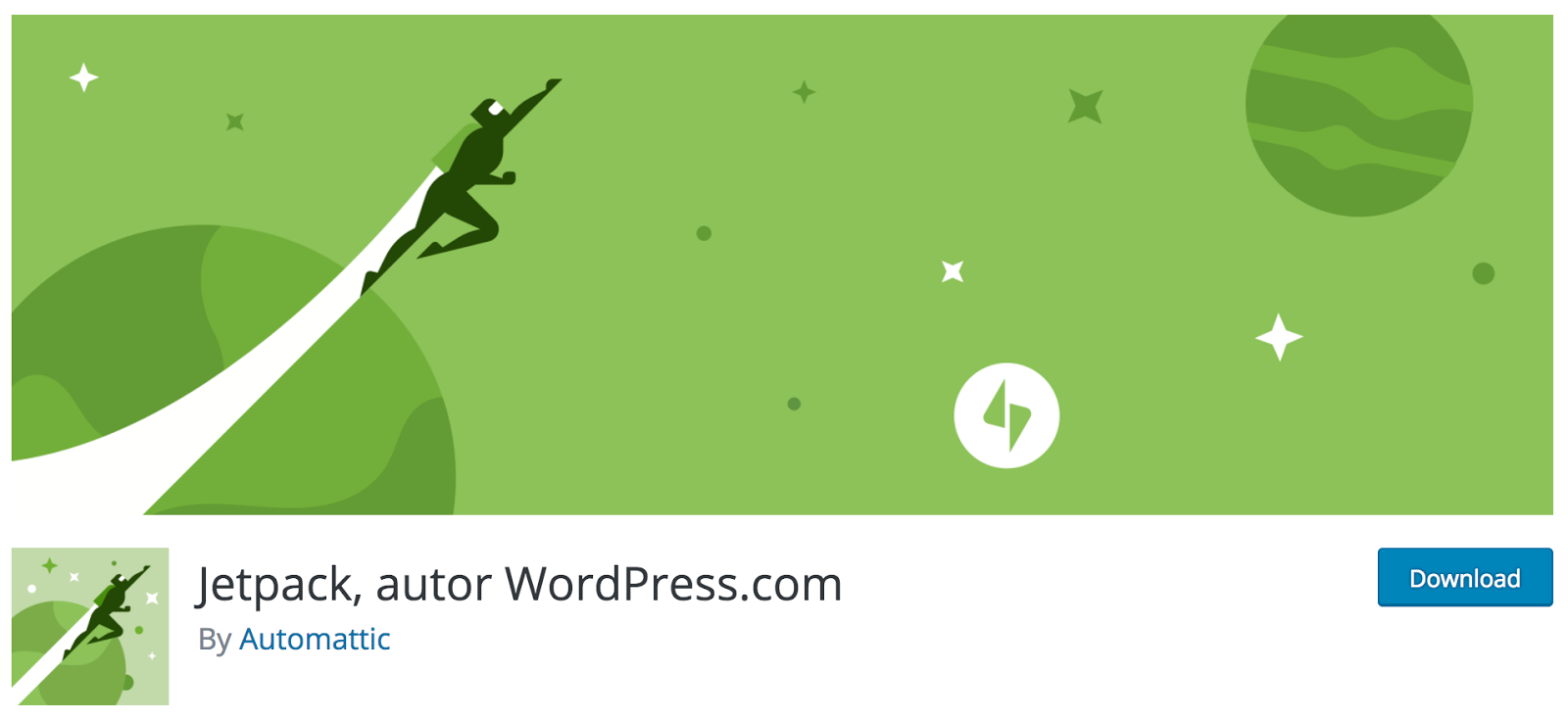 OK, so there are over 52,000 plugins available, but you don't want to download more than you need.
If you do, you risk making your website load slower, and users won't be happy.
So what if there was a plugin that provided several features in one place?
Thankfully, there is. It's called Jetpack.
Jetpack has over four-million active installs, but many WordPress users still don't understand what it does or how they can use it to improve their website.
Think of Jetpack as the ultimate toolkit for your WordPress website.
It has tools to help you design your site, track statistics, improve social sharing, and prevent attacks.
All these core features are free, too.
You also have the option of adding advanced features like spam protection, daily backups, and SEO tools with one of their simple and affordable plans.
Another key benefit to Jetpack is that WordPress.com hosts all of its features.
Because WordPress takes some of the load from your server, it will help your site run smoothly despite the extra features.
Once you've installed it, it will show you the dashboard.
The dashboard provides an overview of the features you're using, like the analytics displayed here.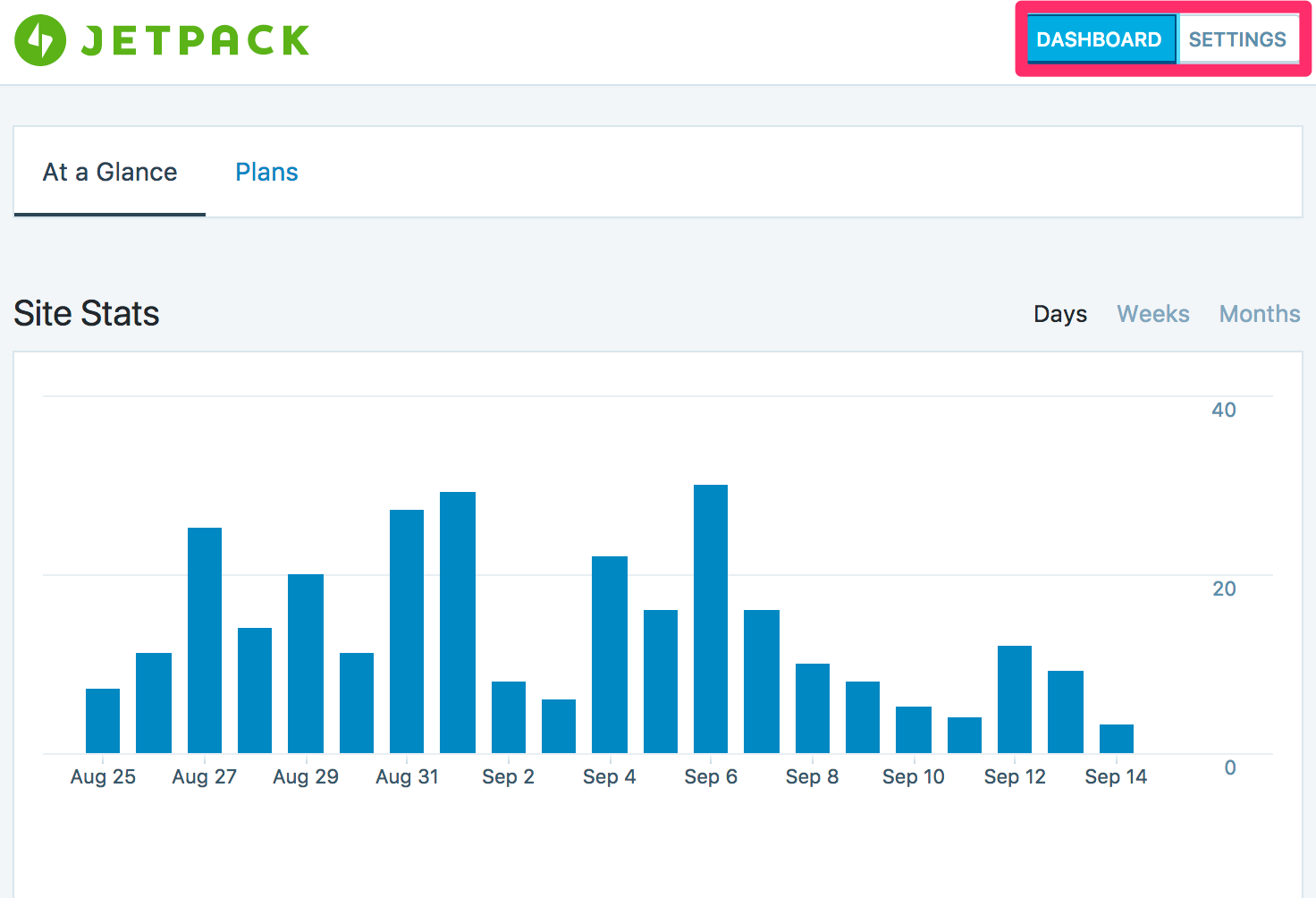 By clicking on "Settings," it will take you to a new window with tabs.
Each of the tabs has a group of featured settings.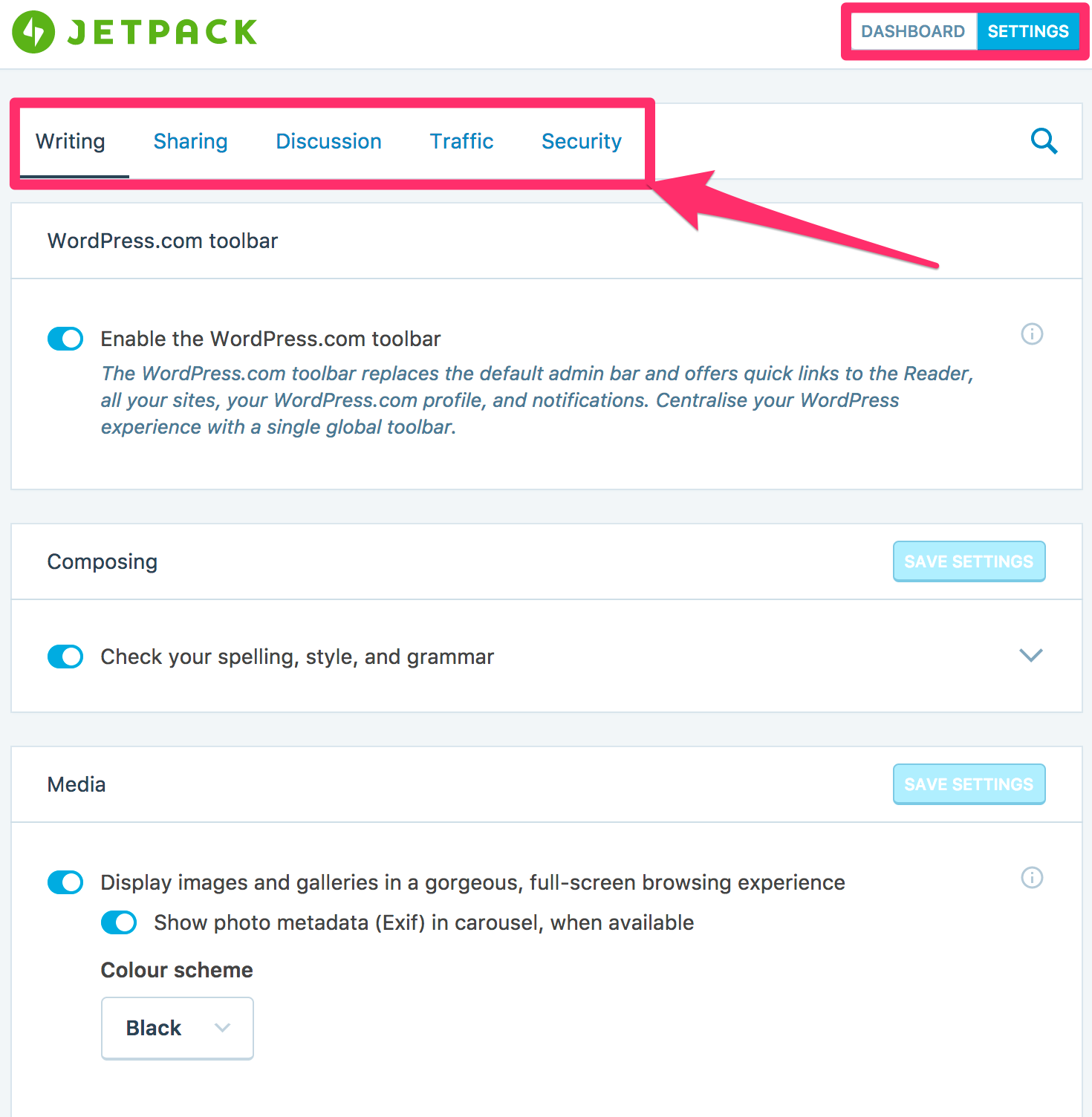 Jetpack has a lot to offer, so install it now and see which of the features your business needs most.
Author(s): Automattic
Current Version: 4.2.1
Last Updated: October 1, 2021
akismet.4.2.1.zip94%Ratings5,000,000+InstallsWP 5.0+Requires
Blogs can be an easy target for spammers, which is why you need to protect your website with a tool such as Akismet. This plugin scans through your comments and filters out the ones that resemble spam.
It also examines all contact form submissions and prevents your website from publishing malicious content. You can use its discard feature to block recurring spam messages, saving you a lot of disk space.
Pricing: Free. You can also upgrade to Akismet Plus for more advanced protection, which costs $10 per month for one site.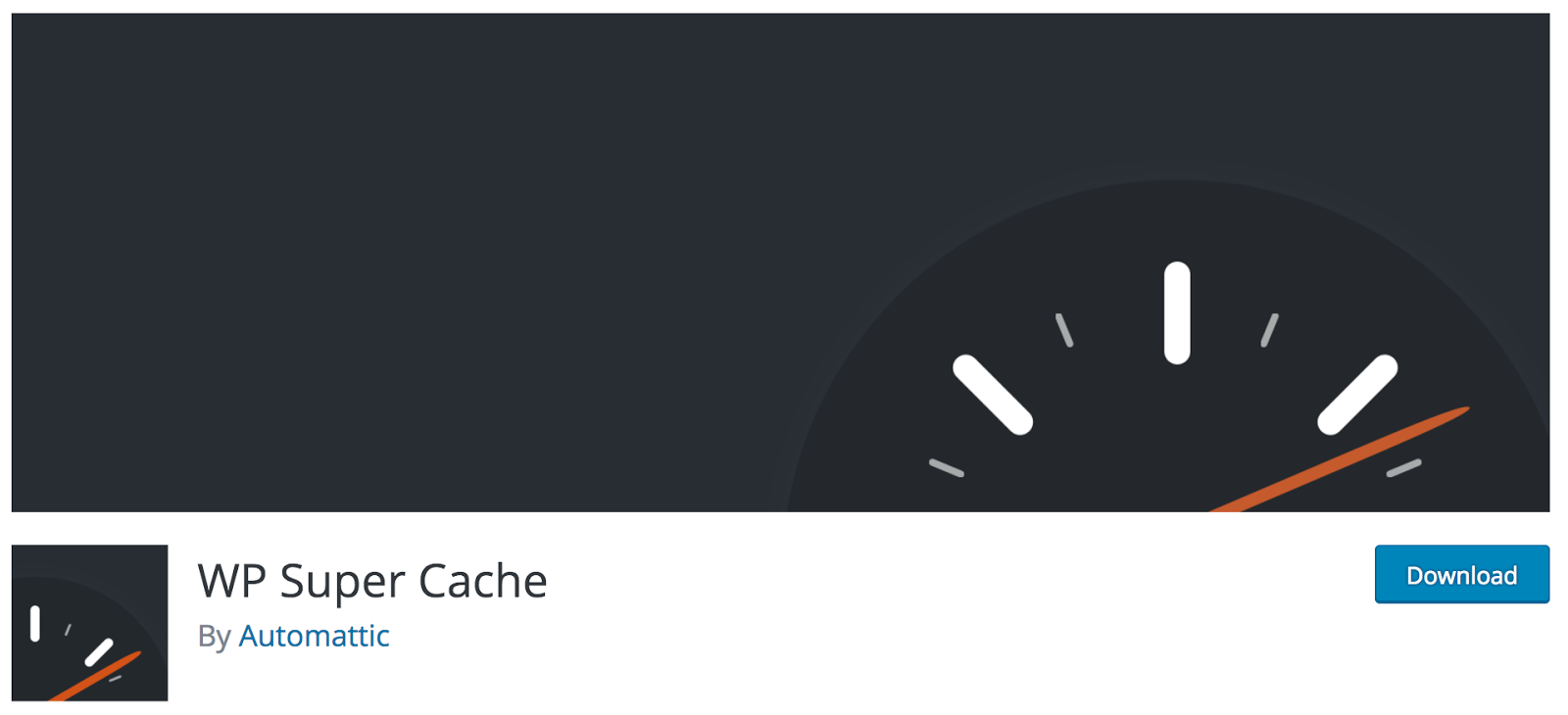 You've been there.
You're painfully waiting for a web page to load with your cursor hovering over the back button for when your patience evaporates.
A slow site can frustrate visitors and, in turn, hurt conversions.
That's why you need the WP Super Cache plugin.
Online, a cache is a place that stores data temporarily.
It takes time to load an entire web page from scratch. So, your browser will store files in its cache from web pages you've visited before.
That means it doesn't have to receive as much "fresh" information from the site, which results in a faster load time.
WP Super Cache creates static pages of your site. These pages are then served instead of processing the full PHP scripts.
In turn, this will reduce the page-serving time.
Without caching your page, your load times will increase significantly.
WP Super Cache also provides caching for visitors using a mobile device.
Here you can see the plugin is quite straightforward to use.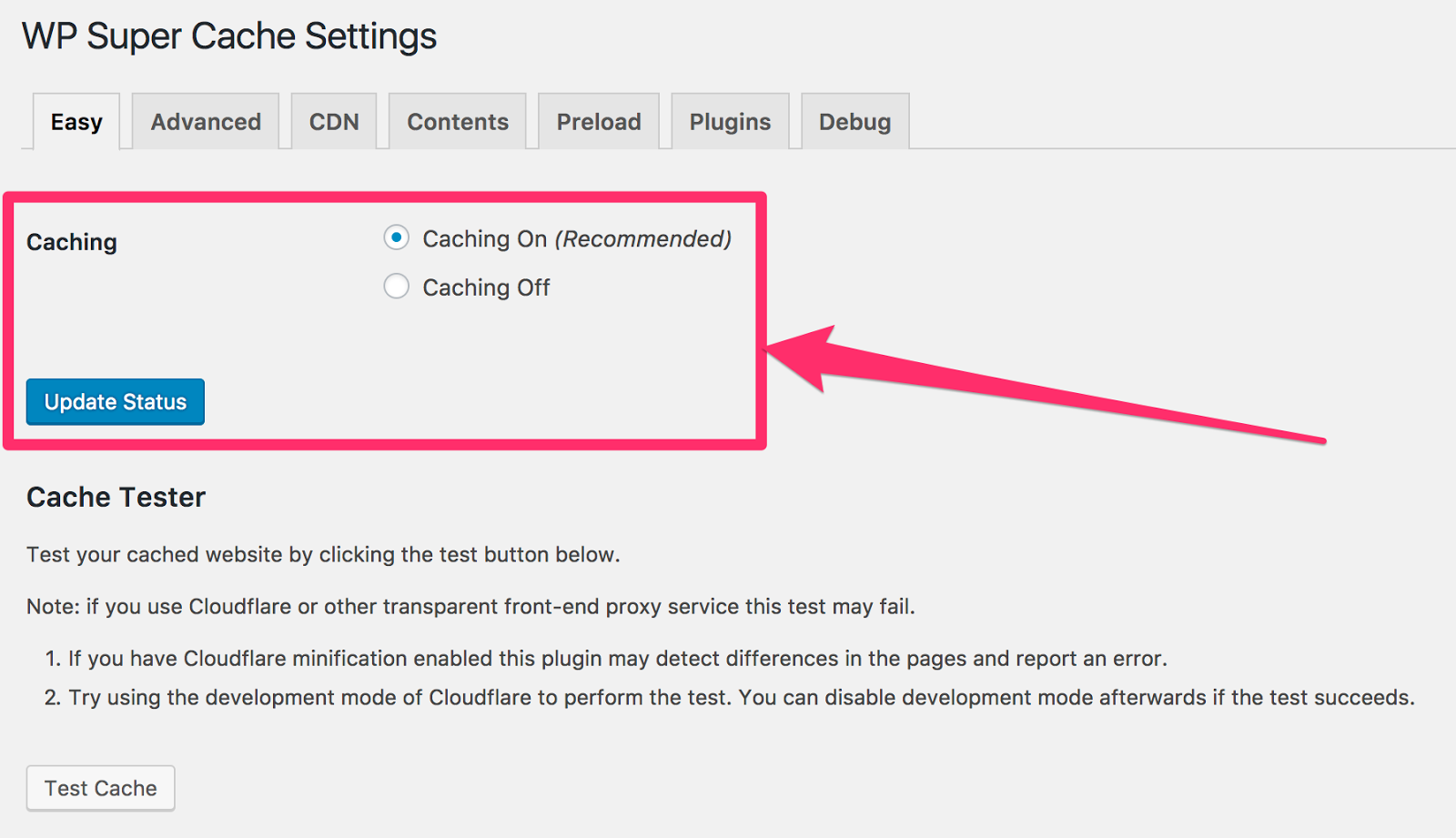 Although there are many features and controls you can configure, simply turning caching on will speed up your site's load times.
Make sure you install this plugin to optimize your site and avoid frustrating your visitors.
MonsterInsights is the best WordPress plugin for Google Analytics. You can use this plugin to connect your blog with Google Analytics in one click. It allows you to monitor your blog traffic and other important stats within your WordPress dashboard.
Why You Need It: Smart bloggers use analytics to understand their audience, get better blog post ideas, and make more money from their blogs. With actionable analytics, you can see what's working and make data-driven decisions to grow your blog.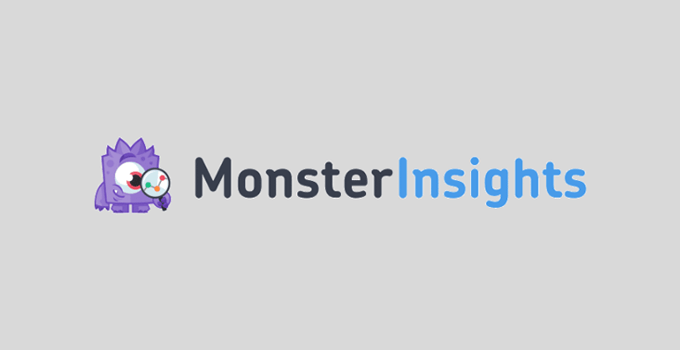 Check out some of the most important features of MonsterInsights WordPress Google Analytics plugin:
Step-by-Step Installation Wizard
Real-time stats for blog traffic
Custom WordPress dashboard reports
Audience demographics data
SEO headline analyzer
File download tracking
Robust Pro features
And more…
GET MONSTERINSIGHTS LITE TODAY »
Pricing:
MonsterInsights Lite is FREE. To unlock more powerful features though, you can get the Pro version of MonsterInsights starting at $99.50 per year.
Alternative: ExactMetrics
Image optimization & Lazy Load by Optimole
Author(s): Optimole
Current Version: 3.2.1
Last Updated: October 1, 2021
optimole-wp.zip96%Ratings80,000+InstallsWP 4.7+Requires
If your blog relies heavily on images, you might need a little extra help with speed optimization. That's where Optimole comes in. This plugin can help you compress your media files, making a massive difference in your site's performance.
Apart from optimizing new images, Optimole can also bulk compress your existing JPEG and PNG files. Additionally, it enables lazy loading and supercharges your site with the CloudFront content delivery network (CDN) for extra speed.
Pricing: Free for up to 5,000 monthly visits. For busier sites, pricing starts at $19 per month.
SeedProd is the best WordPress landing page builder plugin. Bloggers can use this plugin to easily create beautiful landing pages. You can create sales pages, webinar landing pages, squeeze pages, coming soon pages, and more.
Why You Need It: Many bloggers struggle to increase their conversions. But landing pages are specifically designed to convert visitors into subscribers, leads, or sales.
Unlike your blog's homepage, which has lots of information on it, a landing page is focused on a specific campaign. For example, you can create a landing page to get more signups to your webinar. Because there's nothing else on the page to distract visitors, they're more likely to sign up.
So, whether you want to get more email subscribers or increase sales, you can do that by creating high-converting landing pages with SeedProd.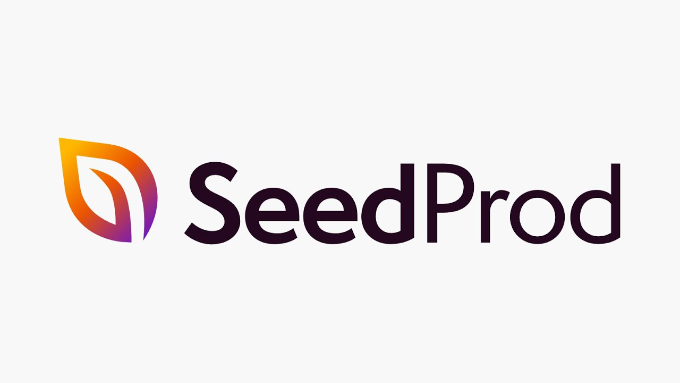 Here are a few powerful features of the SeedProd landing page builder plugin:
Drag and drop builder with live preview
Pre-designed landing page templates
Pre-made landing page blocks like countdown timers, social sharing buttons, and more
Built-in email autoresponder
Search engine optimized and mobile-friendly
Pricing:
You can get started with SeedProd for only $39.50 per year. If you're on a budget, check out the free version of SeedProd.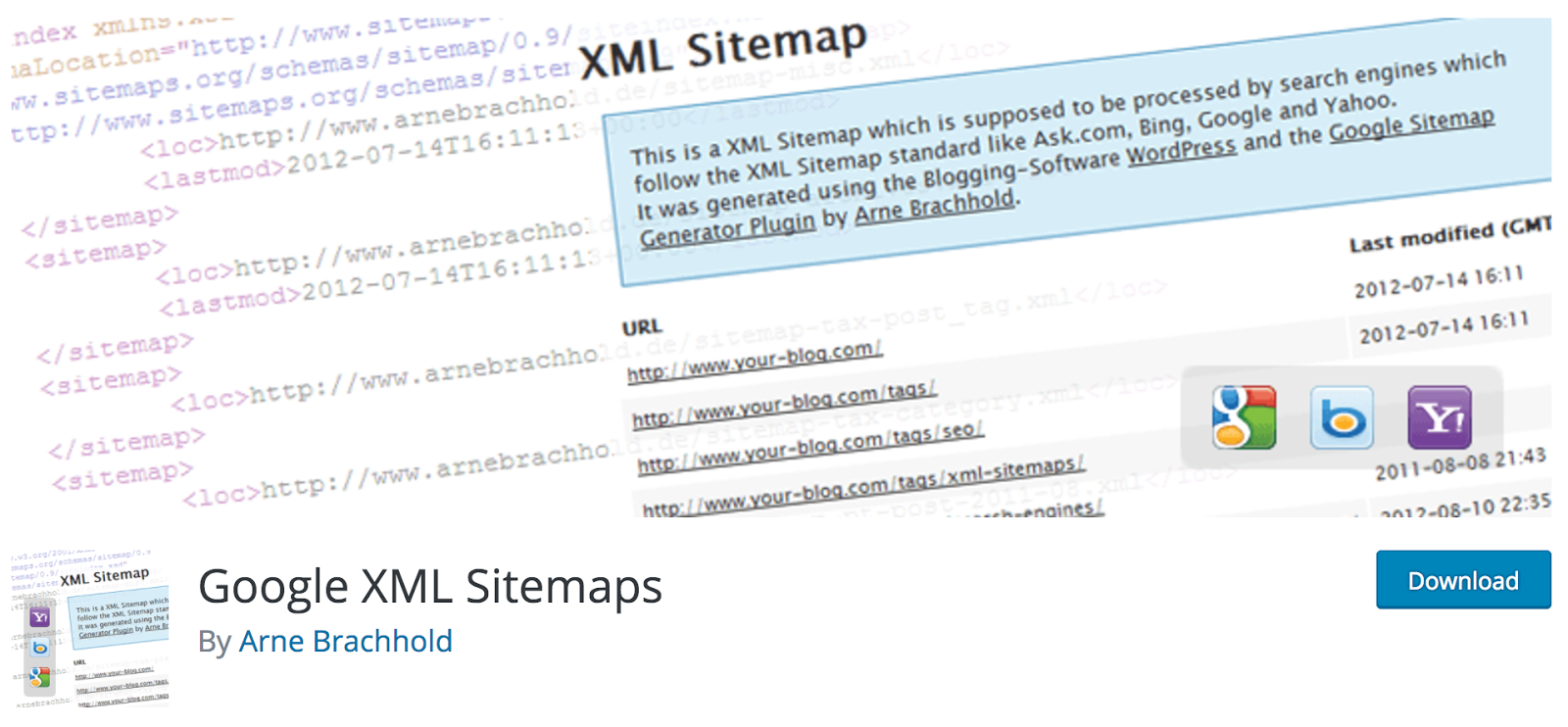 You need search engines to index your site.
And to do this effectively, search engines need a sitemap.
A sitemap file helps search engines crawl and index your site properly.
Without one, your ranking will suffer, and the information search engines display might become outdated.
Thus, submitting a sitemap to search engines is essential to your SEO efforts.
But doing this manually sucks.
That's why you need to install the Google XML Sitemaps plugin.
This plugin creates a dynamic sitemap of your WordPress website, which is compatible with Google, Yahoo, and Bing.
Google XML Sitemaps allows you to notify search engines about changes to your sitemap.
And when you update your website or publish new blog posts, the plugin will notify search engines automatically.
Pretty cool, right?
Seriously, this plugin is a huge time saver and a must-have feature for every WordPress website.
Make sure to install it to boost your site's ranking on search engines.
Smash Balloon Social Photo Feed
Author(s): Smash Balloon
Current Version: 2.9.9
Last Updated: January 4, 2022
instagram-feed.2.9.9.zip98%Ratings1,000,000+InstallsWP 3.4+Requires
If you're an avid blogger, you're probably active on popular social media platforms. Embedding your feeds on your WordPress site can make it more visually appealing, and it's an excellent way to boost your follower count.
Smash Balloon enables you to connect several Instagram accounts, combine them into one feed, or split them into separate ones. You can also customize each feed and include a Load More button so that the images don't slow down your site. Plus, you can also integrate your Facebook, Twitter, and Youtube channels.
Pricing: Free. The premium version comes with more advanced customization options, such as various layouts or content filters. Pricing starts at $49 per year for one site.
Conclusion
Every blogger will have different needs, so I've chosen ten WordPress plugins that any blogger needs. Some are great for design, others are useful for saving time and some ensure you protect your site from being hacked or spammed by creating extra security features. They are all fantastic plugins that helped improve the look, feel and performance of the website you're viewing right now.