Open Source Code For Java Projects
If you have decided to learn Java programming language, you will come across a lot of open source code for java projects. All of these are necessary for the beginner to learn and practice their skills.
1. Java Design Patterns
Design patterns are among the most useful practices for a programmer. They help you speed up the programming process by solving general problems much quicker. Design patterns provide you with tested development paradigms, so the development process becomes quick and straightforward.
You can reuse design patterns to avoid small errors and issues, leading to significant problems in your project. Another advantage of design patterns is they enhance your code's readability for others.
As the name suggests, Java design patterns is a collection of design patterns for Java. A product of seasoned architects and programmers, the patterns help you simplify development with Java. The project requires you to be familiar with the numerous Software Design Principles.
All the patterns in this project have useful descriptions to understand where you should use a particular pattern and where you shouldn't. We recommend learning more about this project as it's a must-have for every Java programmer. It has over 62 thousand stars on GitHub, so you can understand how popular it is.
Learn More About Java Design Patterns.
2. Arduino
If you're interested in the Internet of Things (IoT), then you must get acquainted with Arduino. It is an open-source electronics platform based on simple software and hardware. An Arduino board can read various inputs such as a finger pressing a button, a tweet, or a light on a sensor and convert it into an output, such as turning on a torch, activating a system, or publishing something.
As a microcontroller platform, it's very accessible and easy to use. It has cross-platform compatibility as it can run on Mac OSX, Windows, and Linux. Even though it is quite simple to use, its versatility and flexibility make it suitable for experienced programmers.
If you want to use Java in IoT, then learning about Arduino would surely be a significant step. Its GitHub repository has more than ten thousand stars, so you can understand how popular it is.
Learn More About Arduino Here.
Read: Interesting Java Projects & Topics
3. Blynk
Blynk is a prominent Internet of Things solution that allows to build web and mobile applications for the Internet of Things. You can use this platform to connect more than 400 hardware models such as ESP8266, Raspberry Pi, Arduino, and Raspberry Pi with drag and drop IoT mobile apps within a few minutes.
Blynk lets you connect your devices to design apps, the cloud, and analyze telemetry data. It is undoubtedly among the most prominent Java open source projects. If you're interested in learning about IoT, then you should definitely start with Blynk. It is fast and provides you with proper connection management. Apart from those advantages, it allows you to connect with public and private servers. Its primary server is based on Java, so you can learn a lot from it.
4. Mindustry
If you're interested in gaming and video game development, then this project is perfect for you. Mindustry is a resource management strategy game written in Java. You can check its code and see how the game works. It has more than six thousand stars on Github, so you can understand how popular it has become. If you want to learn about video game programming, getting familiar with this project will surely help.
Learn More About Mindustry Here.
5. Sndcpy
Sndcpy is a neat solution for android audio forwarding. You can say that it's scrcpy but for Android. Scrcpy is an open-source application for screen mirroring that lets you control an Android device from a macOS, Windows, or Linux desktop computer. Sndcpy enables you to forward audio from an Android ten device to your computer without needing any root access.
It is compatible with Windows, macOS, and Linux operating systems. As it is written in Java, you can learn a lot about it through its source code. Sndcpy is one of the best Java open source project ideas as you can try to replicate this solution and learn a lot about Java mobile development.
Also Read: Java Projects on Github
6. Termux Application
Termux is a terminal emulator for Android. A big reason behind its immense popularity is its extensive collection of Linux packages. It lets you edit files with vim and nano, connect to servers over ssh, use the Python console as a calculator, or use frotz to run text-based games.
Learning about this project can teach you a lot about terminal emulation and Java mobile development. You can understand how popular it is when you consider that it has more than 6.7 thousand stars on its GitHub page.
Learn More About Termux Application.
7. Tsunami Security Scanner
Tsunami is a network security scanner. Its primary advantage is its extensive plugin system that allows you to detect severe vulnerabilities easily. Tsunami's plugins are its biggest strength, and it relies on them to perform all kinds of scanning tasks. Even though it is in pre-alpha release, it has garnered more than six thousand stars on its Github page. So you can understand how prominent this project is.
Enrol in Online Software Development Courses from the World's top Universities. Earn Executive PG Programs, Advanced Certificate Programs, or Masters Programs to fast-track your career.
8. Signal Android
Signal is a privacy-focused messaging app for Android devices. It is among the most prominent Java projects on GitHub with more than 14 thousand stars. It uses a phone's data connection to communicate. Moreover, Signal can encrypt the messages stored on the user's phone too.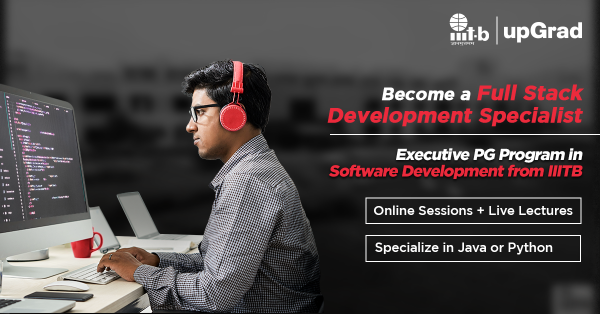 You can check out its GitHub page and take inspiration from this project to create your own private messaging app. That would surely be among the best Java open source project ideas as building a private messaging app can teach you a lot about cryptography. 
Summary
The internet is full of websites and brochures that offer you to download open source code, with the promise that it will help you to save time (and money) in your software development. However, despite this being comprised of a great deal of good intentions, chances are you end up downloading and using these codes which turn out to be buggy or useless, or masterpieces that severely lag behind the features you need.