Contribute To Open Source Blockchain Projects
Contributing to open source projects has a lot of benefits. It is exciting to work on a project you believe in, and it is an excellent way to learn how other developers solve problems. It helps create more robust software systems and makes the community more knowledgeable about your chosen topic.
Open source is evolving on the blockchain, and we are hosting a number of projects in several different categories. While we are not looking for code contributions, there is a lot of work to be done, including project design, documentation, graphic design, copywriting, website creation and other efforts.
Status
It is a secure communication tool that aims to protect private conversations and uphold the sovereignty of individuals. Besides a messaging app, Status provides the functionality of a crypto wallet and a Web3 browser using the latest security and encryption tools. The Status app also has a sizable community that is working actively on its desktop and mobile versions.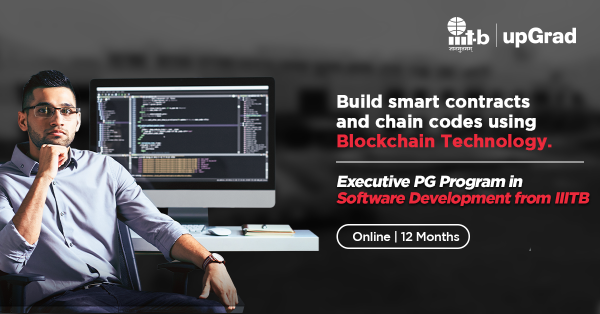 Zero Dollar Homepage
Inspired by the The Million Dollar Homepage , which charged advertisers one dollar per pixel to display ads on a site that probably only became famous because of its novelty , French company Marmelab launched the Zero Dollar Homepage .
Instead of paying in dollars to display an ad on the Zero Dollar Homepage, advertisers write open-source code for the company. Marmelab uses smart contracts hosted by the Ethereum Virtual Machine to manage transactions for the project.
Zero Dollar Homepage is a proof-of-concept project, rather than something that will directly disrupt the media industry. In fact, the platform was rendered non-functioning because of changes to Ethereum. But it still serves as an interesting concept for the space because it introduced the idea of paying for services through open-source code contributions, with everything managed via the blockchain.
Augur
It is a leading Ethereum project that can help you gain decentralized platforms and prediction market protocols. The Augur app website describes it as a no-limit betting exchange that lets you trade crypto wagers with speed and ease. You can also follow the Augur Blog to keep yourself updated about the latest developments in the app.
OpenMinded
You can explore the OpenMinded community for building apps with decentralized data ownership and intelligence. It is committed to creating free access to advanced techniques in cryptography and machine learning by extending the capabilities of libraries like TensorFlow and PyTorch. The technology helps you govern artificial intelligence (AI) models by multiple users and train them on secure, distributed datasets.
Open-Source Advertising
Open-Source Advertising is not a software development project per se, but rather an initiative that promotes blockchain-based media frameworks. It's led by Proof of Work , a design consultancy.
The project's aim is to spread awareness of blockchain-based alternatives to traditional media and advertising platforms. As its name implies, it also favors open source. In a sense, then, Open-Source Advertising is a marketing campaign that aims to promote blockchain-based marketing campaigns.
Steem
In many cases, good content is key for spreading a message online, especially when the content is shared across social media. That's what content marketing is all about.
Steem is building a new social media platform that writers can use to create and share online content. The platform is still new, but it could become an important hub for online advertising and content marketing.
Steem's premise is pretty simple. Users write content and get rewarded for effectiveness, like if that content becomes popular or for contributing content consistently and so on. Rewards come in the form of "STEEM Dollars," a blockchain-based cryptocurrency. STEEM Dollars can be exchanged for Bitcoin and other cryptocurrency or traditional cash.
Looking Forward
There are a number of other organizations and projects out there that use blockchain technology in the media and advertising realm, but not all of them have a keen interest in open-source code.
For organizations that are pairing the worlds of blockchain and open source, however, the combination seems to make perfect sense. Both types of technology encourage openness, transparency and the decentralization of control. It's only natural for open-source and blockchain technology to go hand-in-hand.
Napoleon X
Napoleon X boasts of massive computing power and the ability to eliminate human emotion from markets. It is a platform for blockchain-based asset management and copy trading. The project can familiarize you with utilizing big data to enhance profits and manage professional investment funds. You can learn how to apply quantitative strategies in the form of trading bots and handle crypto funds dedicated to specific asset classes. 
Numerai
It is a hedge fund project backed by data scientists. It uses Erasure to filter the predictions made by the contributors. Numerai can teach you how to build ML models with the ability to operate on encrypted data. It models the stock market in a clean and regularized manner. Additionally, it demonstrates the process of staking cryptocurrency to express confidence in the models.
Brave Web Browser
Once upon a time, getting users to pay attention to ads on webpages was the biggest problem facing online marketers. Today, that challenge has grown even more daunting. Convincing users not to block online ads entirely has become a major task in online media.
Brave is an open-source web browser that gives users the option to block the ads that they would normally see when they visit a website. If the user so chooses, Brave replaces those blocked ads with ones tailored to a user's preferences. The browser gives the users a slice of the advertising revenue from the tailored ads. By paying users to view ads tailored to them, Brave delivers a better user experience, while also making it easier for advertisers to reach qualified leads through online ads.
Blockchain technology enters the picture in two ways. First, Bitcoin is used to facilitate financial transactions between Brave and its advertising partners and users. Second, Brave uses the Bitcoin ledger to store data about user browsing behavior. This eliminates the need for a centralized database where specific users' behavior would be linked to their names. Instead, browsing behavior remains anonymous and essentially un-hackable.
In both respects, blockchain technology reinforces Brave's focus on privacy. Alongside improving the online advertising experience for consumers and marketers, protecting digital privacy is an important part of Brave's value.
Santiment
Launched in 2017, Sentiment open-source data dashboard and behavior analytics platform for cryptocurrencies. With this project, you can source on-chain and development information on more than 900 coins. Here are some of the use cases:
Spotting data-driven investing opportunities 
Monitoring volatility of markets
Contextualize network activity
MetaMask
It is one of the most downloaded blockchain browser extensions with thousands of registered events on GitHub. The meta mask project equips you with all you need to manage digital assets, including a critical vault, a secure login, and a token wallet. It is considered the bedrock of the Ethereum ecosystem as a powerful gateway to blockchain apps.
Step by Step Guide on How to Contribute to Open Source
When we say contributing to open-source, it does not necesarilly mean that you need to know how to code. There are different ways in which you can contribute even if you are a non-coder – but having some coding skills will help you (and the projects) out a lot.
Some common contributions can be through:
Adding a description to a project's documentation to elaborate on a certain point, mostly referred to as a README file (check this guide on how to write a Good README file).
Giving guidance on a specific project and how to use it.
Adding sample output to show how the code works.
Writing in-depth tutorials for the project.
Adding translation for a project – A good place to start with this might be with the freeCodeCamp's translation program.
Answering questions about a project (like on Stack Overflow or Reddit)
You can offer to mentor another contributor.
You can fix typos and arrange the project's work folder correctly.
All these ways, and many more, count towards contributions. Now what exactly should you know before you start contributing to an OS project?
Thought Network
This project demonstrates how AI can make data agile, actionable, and secure. The blockchain-enabled fabric of Thought changes the fundamental structure of applications for better performance. You can delve into the details of its 28 repositories and follow their code on GitHub.
Decentralized Machine Learning
DML emphasizes decentralized machine learning protocol and ecosystem by unlocking innovation through crowdsourced algorithms. It can utilize untapped private data on individual devices without data extraction and leverage the idle processing power of many connected devices.
What to Know Before Contributing to an OS Project
Just as we expect each open-source products to be different, so are the communities. Each community has it's own rules and will have different guidelines and roles, and if you are lucky some also do give rewards after you contribute.
But despite all this, there are some common features which apply across all OS projects, and that's what we are going to talk about:
Roles in a typical OS Project
In a typical OS project we will have the following people:
Author – This is the person who created the project. They have the power to assign new roles to other members to help with the project's maintenance.
Owner – The owner has administrative ownership of the project (and can be the same person as the author)
Maintainers – These people are responsible for driving the vision and goals of the project. They're usually people who feel responsible for the direction of the project and who are committed to improving it.
Contributors – Contributors add to the project in one way or another. They follow the same code review process, are subject to the same requirements on code style, and so on.
Community Members/Users – These valuable members of the community can provide feedback about features, bug reports, and more.
Conclusion
Contribute to the block chain ecosystem and make a name for yourself. We will help you get started and build a strong portfolio of real world experience to take with you into the job market.