Best Open Source Software for Ubuntu
These are the Best Open Source Software for Ubuntu, you can do a lot of things with this programs:From software development tools to media players, from productivity applications to Games, from graphics editing software to educational programming tools. Also From lightweight programs for editing images and videos to complex software for engineering and designing. Choose what you need without the need to fill your PC with a program you won't use.
This article highlights the best open source software for Ubuntu Linux. It includes software categories such as laptops, graphics and photo editing, web browsers, desktops and more.
Google Chrome Browser
Almost all the Linux distributions feature Mozilla Firefox web browser by default and it is a tough competitor to Google Chrome. But Chrome has its own advantages over Firefox like Chrome gives you direct access to your Google account from where you can sync bookmarks, browser history, extensions, etc. from Chrome browser on other operating systems and mobile phones.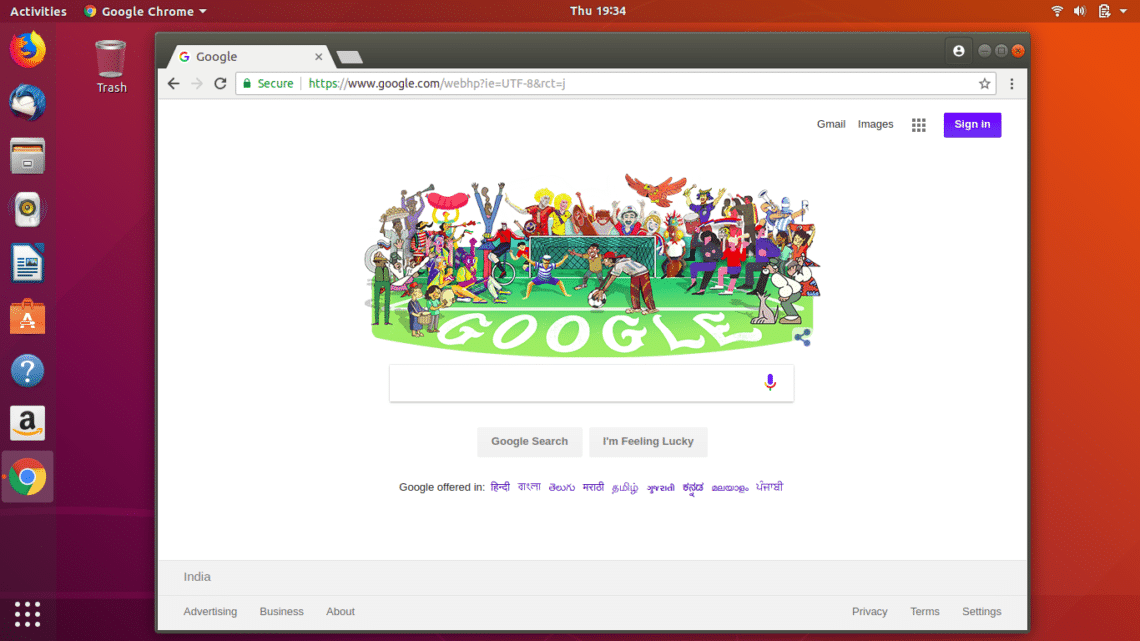 Google Chrome features up-to-date Flash player for Linux which is not the case with other web browsers on Linux including Mozilla Firefox and Opera web browser. If you continuously use Chrome on Windows then it is best choice to use it on Linux too.
Spotify
Spotify is the king of streaming music. And the good thing is that it has a native Linux app. The Spotify app on Ubuntu integrates well with the media key and sound menu along with the desktop notification. Do note that Spotify may or may not be available in your country.
Steam
Gaming on Linux is a real deal now, which was a distant dream few years ago. In 2013, Valve announced Steam gaming client for Linux and everything has changed since then. Earlier users were hesitant to switch to Linux from Windows just because they would not be able to play their favourite games on Ubuntu but that is not the case now.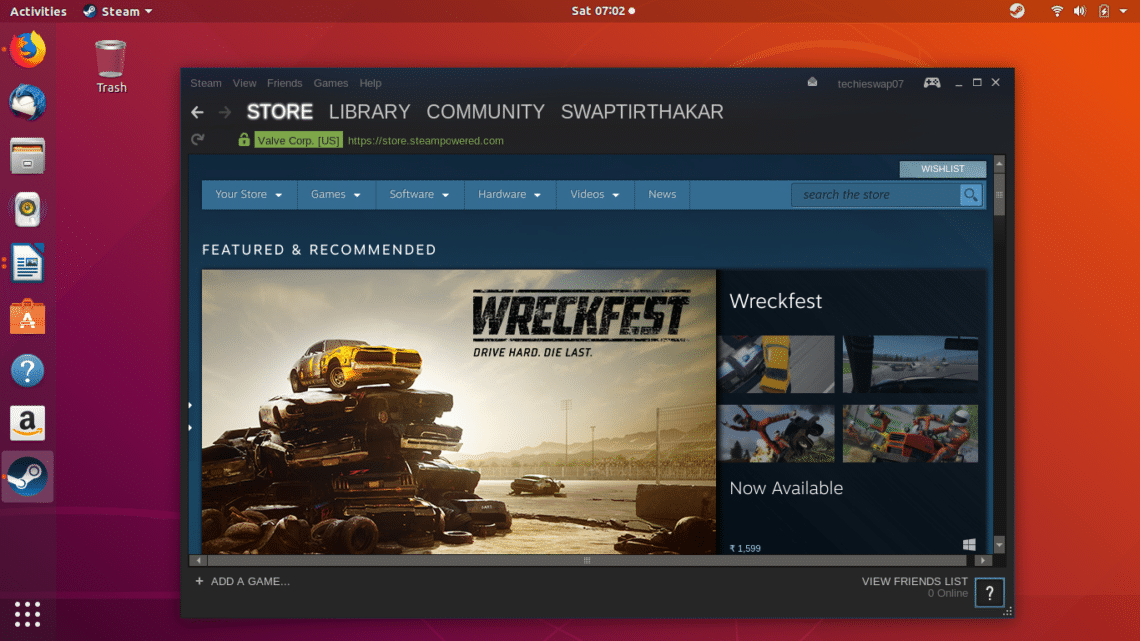 Some users might find installing Steam on Linux tricky but it worth all your efforts as thousands of Steam games are available for Linux. Some popular high-end games like Counter Strike: Global Offensive, Hitman, Dota 2 are available for Linux, you just need to make sure you have minimum hardware required to play these games.
VLC
The free and open source software VLC is the king of video players. It supports almost all possible media codecs. It also allows you to increase the volume up to 200%. It can also resume playing from the last known position. There are so many VLC tricks you can use to get the most of it.
WordPress Desktop Client
Yes you read it correct, WordPress has its dedicated desktop client for Ubuntu from where you can manage your WordPress sites. You can also write and design separately on desktop client without need for switching browser tabs.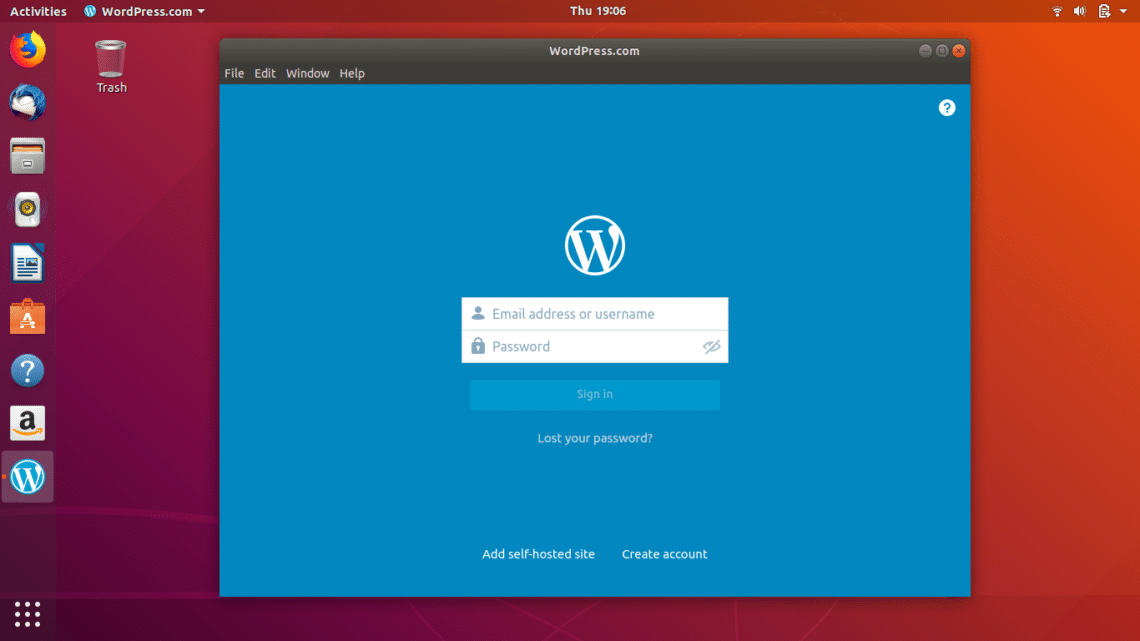 If you have websites backed by WordPress then this desktop client is must have application for you as you can also keep track of all the WordPress notifications in one single window. You can also check stats for performance of posts on website. Desktop client is available in Ubuntu Software Centre from where you can download and install it.
MPV is a video player that deserves more attention. A sleek minimalist GUI and plenty of features, MPV has everything you would expect from a good video player. You can even use it in the command line. If you are not happy with VLC, you should surely give MPV a try.
Atom Text Editor
Having developed by Github, Atom is a free and open-source text editor which can also be used as Integrated Development Environment (IDE) for coding and editing in major programming languages. Atom developers claim it to be a completely hackable text editor for 21st Century.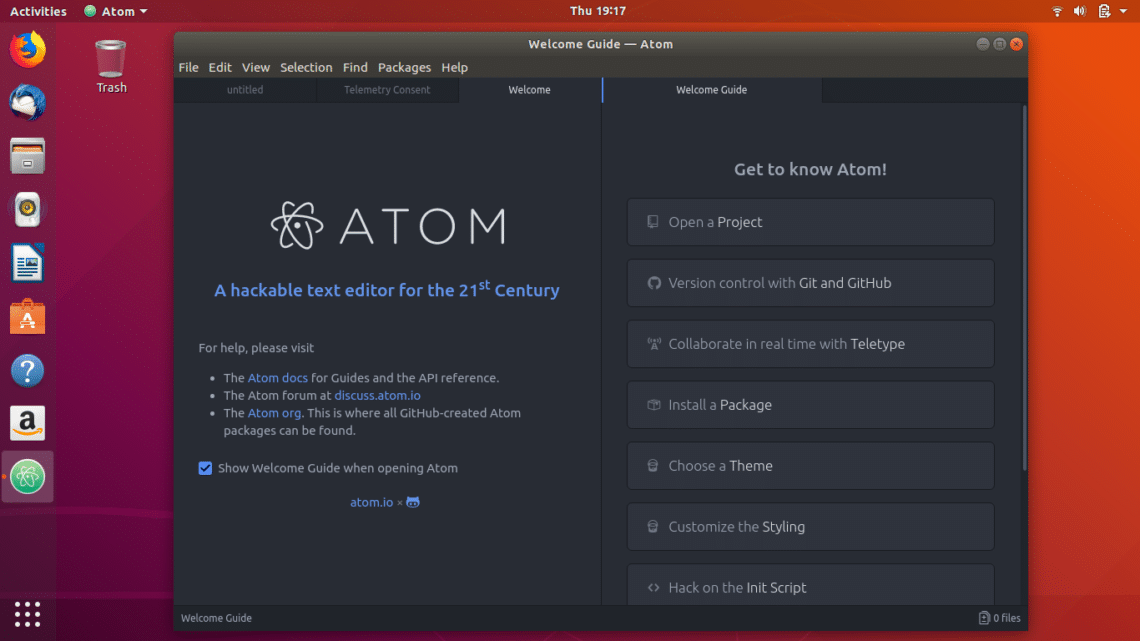 Atom Text Editor has one of the best user interfaces and it is a feature rich text editor with offerings like auto-completion, syntax highlighting and support of extensions and plug-ins.
Mega
Mega stands out from the rest because apart from being extremely security-conscious, it gives free users 20GB to do as they wish! Its end-to-end encryption ensures that they can't access your data, and if you forget your recovery key, you too wouldn't be able to.
Dropbox
Dropbox is one of the most popular Cloud service providers. You get 2GB of free storage with the option to get more by referring others. Dropbox provides a native Linux client and you can download it from its website. It creates a local folder on your system that is synced with the cloud servers.
Google Play Music Desktop Player
Google Play Music Desktop Player is an open-source music player which is replica of Google Play Music or you can say it's better than that. Google always lacked a desktop music client but this third-party app fills the void perfectly.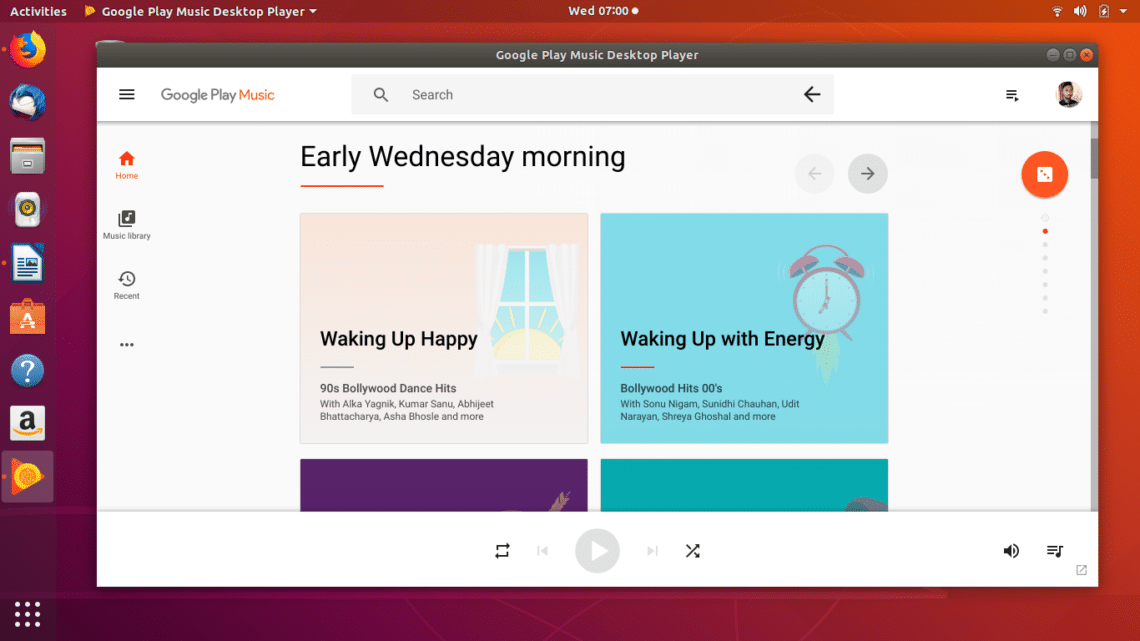 Like you can see in above screenshot, its interface is second to none in terms of look and feel.  You just need to sign in into Google account and then it will import all your music and favorites into this desktop client. You can download installation files from its official website and install it using Software Center.
XDM
XDM, Xtreme Download Manager is an open-source downloader written in Java. Like any good download manager, it can work with queues, torrents, browsers, and it also includes a video grabber and a smart scheduler.
pCloud
pCloud is another good cloud storage service for Linux. It also has a native Linux client that you can download from its website. You get up to 20GB of free storage and if you need more, the pricing is better than Dropbox. pCloud is based in Switzerland, a country renowned for strict data privacy laws.
Franz
Franz is an instant messaging client that combines chat and messaging services into one application. It is one of the modern instant messaging platforms and it supports Facebook Messenger, WhatsApp, Telegram, HipChat, WeChat, Google Hangouts, Skype integration under one single application.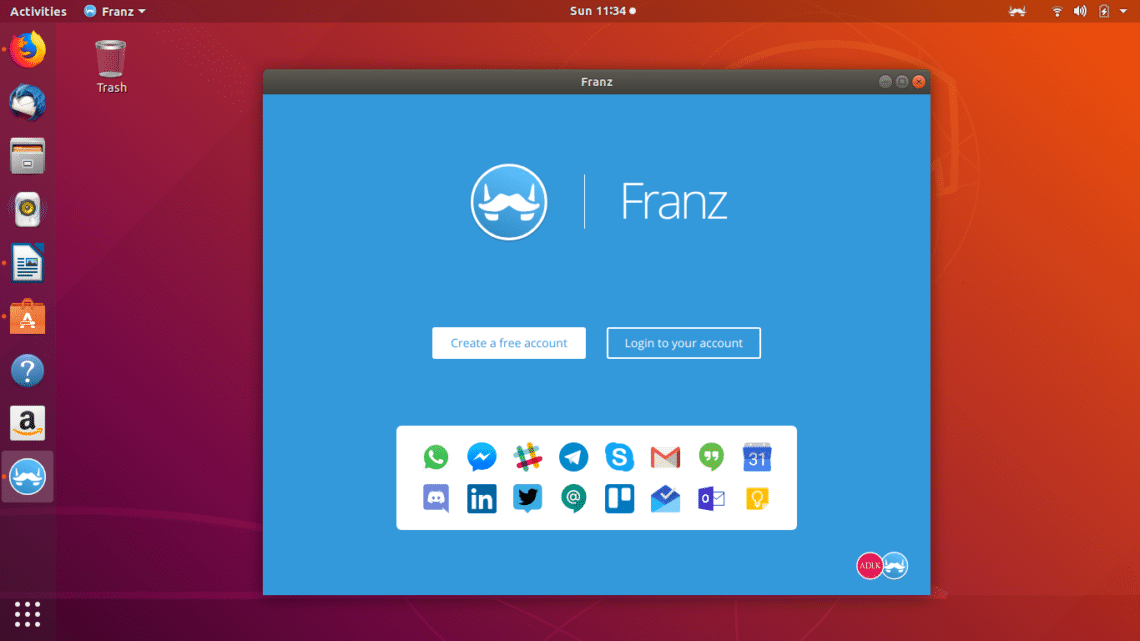 Franz is complete messaging platform which you can use for business as well to manage mass customer service. To install Franz you need to download installation package from its website and open it using Software Center.
Conclusion
Getting started with Ubuntu can be intimidating, with so many options for open source software. The lists below will help you get set up and start using programs that will transform your system into a powerhouse of productivity and creativity. This article only focuses on the best Non-Licensed software available.