Best Open Source Software for Graphic Design
Graphic designers face many challenges when it comes to software, especially when clients have limited budgets or need quick turnarounds. The best open source software helps graphic designers do their jobs. This list of open source graphic design software is for the independent designer or designer without a large budget.
Graphic artists and designers have more tools at their disposal than ever before! With so many powerful applications, choosing the best open source software for graphic design can be overwhelming. So we set out to compile a list of the most useful free, Adobe Creative Suite alternative programs for graphic designers and artists.
Krita
Krita is a powerful vector graphics creator with a heavy focus on digital painting and illustration. It is mainly used to design comic books. It is free software with advanced templates and features.

Artists designed Krita for top-quality drawing software that is available to everyone. It can help design comic books, drawing such as smooth shapes, vanishing points, advanced selection functions, layer masks, etc. If you want to enter the illustration world, Krita is the best choice in the open-source category.
Inkscape
As a web designer, Inkscape is a great program to have in your toolbox. The feature-rich vector graphics editor enables users to effortlessly perform complex path operations, edit notes, trace bit-maps, and a lot more. Click here for more information.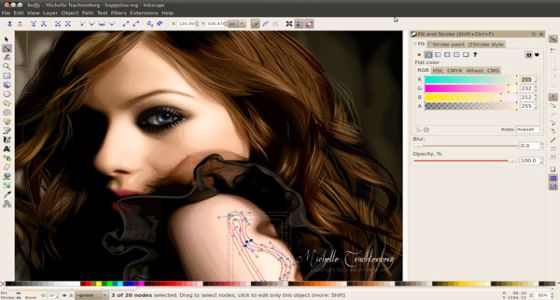 Gimp
Gimp stands for the GNU image manipulation program.
Gimp is one of the most popular and open-source graphics design and photo editing tools. It is a featured-packed graphic design suite and image editor. This tool is the same as Adobe photoshop layout. A fantastic tool for any beginner or advanced designer who primarily works with photos.
GIMP is a high-quality framework for scripted image direction amidst languages including C, Perl, C++, Python, etc.
It is a counterpart to Adobe Photoshop. If you are creating a digital painting or adjusting photos and compositing various elements, it is fantastic. Of Course, it doesn't have all the features like photoshop, but whoever created this software has an enormous number of volunteers from across the world.
Highlights
Packed with filters, masks, layers, and brushes
Extend the features with the extensions
Advanced photo editing features
Truly inspirational designs are created. It means to render the flexibility to transform images the way you like them.
An enormous number of graphical design elements, logos, interface components. It also contributes to top-notch color management features to ensure high fidelity color management.
Kivio
Kivo is an easy to use flowcharting application with a functionality of diagramming as well. The software allows developers to create flowcharts, organization charts, and network diagrams. You can learn more about it here.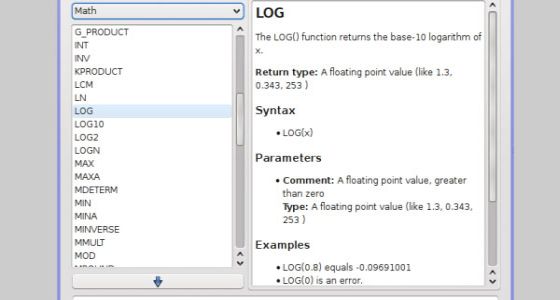 Synfig Studio
Available on Windows, OSX, and Linux, Synfig Studio is a 2D animation software for all creative enthusiasts to bring their designs to life. Depending upon your drawing style, you'd be able to achieve just about any kind of vibe of animation you're aiming for.
Check one of the complex animations created with this software:https://www.youtube.com/embed/PThy9_RZQ8c?feature=oembed
You can also create something light-hearted and simple if that's your forte. As I said, it all boils down to what you're looking to create, and consider it a nod from Synfig Studio.
Talking about the features, it gives you complete control over your vector artwork right from importing it to exporting the finished product. You can duplicate shapes, work with over 50 layers, add filters and apply gradients.
Apart from that, you can totally take over the bone system to accurately structure your design so that their movements look the way you want them to look. This can be easily achieved by utilizing their Skeleton Distortion layer, which helps you to apply complex deformations to bitmap artwork.
You can choose from two different versions – Stable and Development. The former is the one that's well-tested and proven, while the latter is the newer one that has experimental features and additional bug fixes. Both of them are free to download as this is open-source software.
Xournal
Xournal is an open source application that can be utilized for sketching, note-taking and even can be used as a journal using a stylus. Get more info here.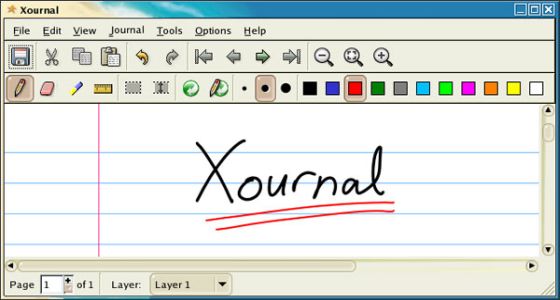 Dia
Dia was built on a single document interface (SDI) similar to Inkscape and GIMP. It is mainly used to create electronic circuit type networks, flowcharts, etc. It is integrated with many advanced features, i.e., using this to help draw relationship models in database structures, UML, simple electrical circuits. SVG and XML file formats are supported.
Using Dia, you can export SVG, EPS, DXF, PNG, JPEG all other well-known formats.
Greenshot
Greenshot is a lightweight software tool that is designed for screenshot purposes. It allows users to quickly create complete or partial screenshots. You can get it here.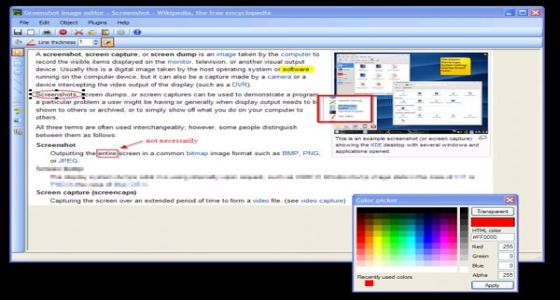 Blender
Blender is a 3D drawing creation software. The topmost famous animators use Blender to make short films, feature films, TV shows, etc.
Its interface is quite complex at first, but when you go forward to design, then it is easy. It has many customizable features; of course, you can also create your extensions and features that the way you want to design.
Using Blender, you can handle photorealistic rendering, sculpting(different types of brushes), game creation, and fast rigging.
FontForge
FontForge is a lightweight, outline front editor that brings forth the ability to smoothly create your own open-type, postscript and true-type. For more info click here.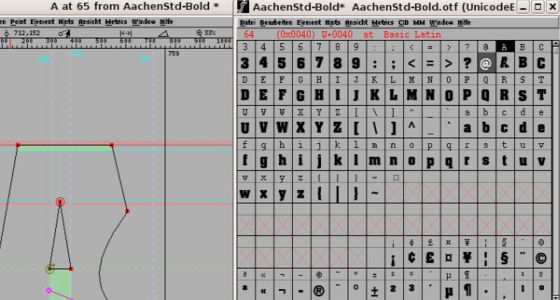 Skencil
Skencil is a vector drawing application. It is available in Linux/Unix/GNU-like operating systems. It enables us to create some great diagrams and illustrations and useful drawings. Skencil is built with an interpreted language, i.e., python, and it is very high-level object-oriented.
Highlights
Ease of use.
Gradient fills
Write EPS files
Blend Groups
Transformed images and text
Advanced rectangles and curves etc.
Usersnap
Usersnap is a customer feedback software that helps you improve your designs and products with the input of those who are actually using it. Collect ideas, improvements, requests, and satisfaction ratings from one place. Usersnap specializes in customer feedback, from collecting to managing, and ultimately acting on it.
SVG-Edit
SVG-Edit can help to create vector graphics within the browser without any additional software installation on your system. It is a cross-browser javascript graphic design tool.
SVG-Edit consists of two interfaces, which include svgcanvas.js and svg-editor.js. These two components work mutually to create effective vector graphics.
Conclusion
The Open Source Design collection includes some of the best software for graphic design. Open source software is free, editable and available for anyone to use.