Best Free and Open Source Alternatives to Google Chrome
Google Chrome is the most popular browser on the internet, but some users may be concerned over Google's data mining and privacy policies. If you are unhappy with Google's system it might be time to check out these free open source alternatives.
How do you feel about Google Chrome? Is it one of the best web browsers in the world? Are you thinking of using another browser? What's your alternative to Google Chrome? Well, here we will give you two recommended alternatives which are the Mozilla Firefox and Tor Browser. The former is basically a portable app that comes with no trace. The latter is tor (although it doesn't have a direct relationship with Tor project) so called Dark Web or Darknet browser. You can also use them with Google Chrome to complete your regular job.
Mozilla Firefox
If you want a solid alternative to Google Chrome that's not based on Chromium, you probably have it installed on your system i.e. Firefox.
Mozilla's Firefox comes pre-installed on several Linux distributions, and it is the best bet as an alternative to anything that relates to Chrome. The design may look like Google Chrome in some respects (which should keep you comfortable). And it is constantly evolving with Industry-leading privacy options – so this should be an excellent choice.
Vivaldi – Most Customizable Browser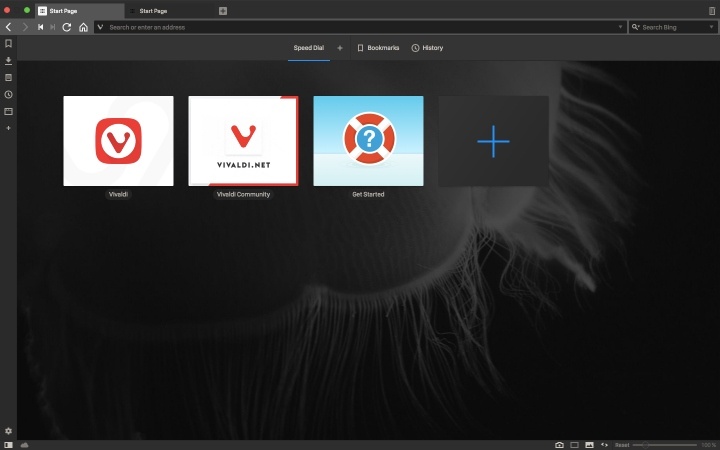 If you need a browser with a customizable UI, Vivaldi is a perfect option for you. This Chrome alternative lets you play with its unique themes that include different shades and, of course, a dark one too.
The best part is these themes can be changed throughout the day if you create a schedule. Vivaldi also offers an editable sidebar that can be placed anywhere as you deem fit. You can add your favorite chat apps, social feeds, or news sites, or any other website to this bar for quick access.
What I really like is about Vivaldi is its adaptive interface. The browser picks up the primary color of the website you are viewing to use it as an accent color. Another useful feature is the ability to stack tabs and save them as sessions that can be viewed later. As far as security is concerned, Vivaldi does not collect user data and encrypts your personal information while syncing across devices.
With Vivaldi, you will not miss Google Chrome because it uses the same Chromium base code. It's easy to import your settings, histories, and bookmarked pages from your Chrome account. In fact, it offers more security than Chrome. Plus Google Drive is still accessible from the browser, and almost all Chrome extensions work with Vivaldi which makes it one of the best Chrome alternatives in 2021.https://baa482a678f978b0beffcc88d89ea9d3.safeframe.googlesyndication.com/safeframe/1-0-38/html/container.html
Available for: Windows, macOS, Linux, Android
Why use Vivaldi?
Customizable UI which includes changing themes, effects, and sidebar
Mouse gestures, Notes feature within the browser
Superior tab-management than Chrome with built-in Tab Tiling feature
Chrome/Chromium
Google Chrome, inarguably, is the most widely used internet browser—open source or otherwise. I remember when Google introduced the first version of Chrome. Mozilla Firefox, which came out much earlier, was riding a wave of popularity. The first version of Chrome was so slow, buggy, and disappointing, which led me to think it wouldn't be successful. But, boy, I was wrong. Chrome got better and better, and the browser eventually surpassed Firefox's browser market share. Google Chrome is still known as a "memory hog" due to its heavy random access memory (RAM) utilization. Regardless, Chrome is by far the most popular browser, and it's loved by many due to its simplicity and speed.
Pros of Google Chrome/Chromium:
Simplicity
Speed
Many useful built-in features
Cons of Google Chrome/Chromium:
Heavy memory usage
Chrome (not Chromium) has proprietary code
Chromium, which is the open source project behind the Chrome browser, is available under the Berkeley Software Distribution (BSD) license. Note that the Chrome browser also has some closed source code. To contribute, visit the Contributing to Chromium page.
Falkon Browser
Falkon browser was previously known as Qupzilla. It is based on QtWebEngine.
If you are looking for something different, Falkon browser should be a refreshing experience with an in-built ad blocker and DuckDuckGo as its default private search engine.
It supports limited extensions but checks out the essentials. If you want to explore more about it, feel free to go through our article on Falkon Browser.
Konqueror
Konqueror may not be the most well-known internet browser, and that is okay because it is responsible for KHTML, the browser engine forked by Apple and then Google for the Safari and Chrome browsers (and subsequently used by Brave, Vivaldi, and several other browsers). Today, Konqueror can use either its native KHTML engine or the Chromium fork. Konqueror is maintained by the international KDE free software community, and it's easy to find on most Linux desktops.
Pros of Konqueor:
Pre-installed on many Linux desktops
Fast and efficient
Built-in ad-blocker and pop-up blocker
Customizable URL shortcuts
Doubles as a file manager, man page viewer, and much more
Cons of Konqueror:
Primarily runs in Linux
Requires several KDE libraries to be installed
Konqueror's source code is available under the GNU Public License (GPL). You can find its detailed documentation and source code on the KDE website.
Safari – Best Browser For Mac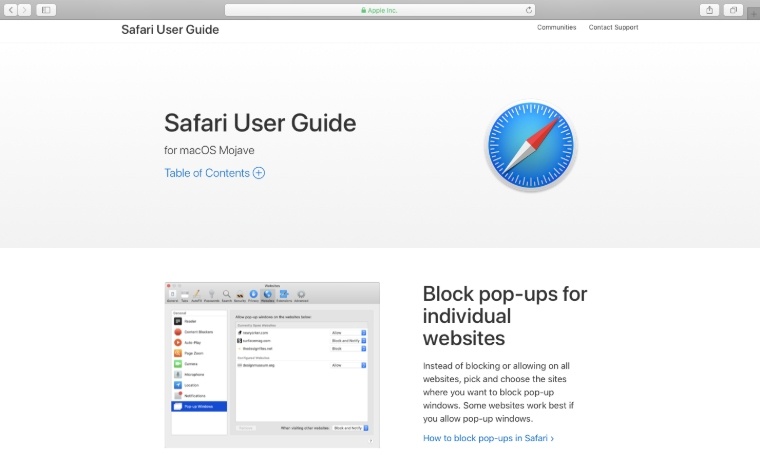 If you are an iOS or macOS user, you already have Safari installed on your device. It is undoubtedly one of the best alternatives to Chrome as it is fast and secure. Apple has worked hard on user privacy features of Safari. It automatically blocks ad trackers from following your footprints on the internet and even offers a Privacy Report on how it protects you.
This browser also prevents videos from auto-playing on websites and for those who would like to read content on the web without any distractions; it provides a clean user interface in its 'reading mode.'
You can save articles for offline reading, and it comes in handy, especially on the iPhone. As far as speed is concerned, Safari performs well, and it syncs really well across all the Apple devices you use.
Available for: iOS, macOS
Why use Safari?
One of the best Chrome alternatives for Apple users
Offers speed, privacy, clean UI, and syncing capabilities
Good password management
Conclusion
Many people in the world to use Google Chrome as their browser, but some unfortunate, Google Chrome is not available for whatever reason. Perhaps you switched to Linux, or got a new computer that did not come with an operating system, or maybe your device has a problem like a virus and it refuses to run the program.