Beginner Friendly Open Source Projects
Open-source software is a type of software where the original source code of the software is made available freely and is published under a license so that users can download, modify and customize it according to their requirements or for research. Today open source is not only used by individuals but most multinational companies and organizations like Google, Facebook, Microsoft, Netflix, etc. are heavily dependent on free and open-source software. Contributing to open source not only helps you sharpen your skills but also helps you develop a great hands-on experience with real-world problems while maintaining a great portfolio!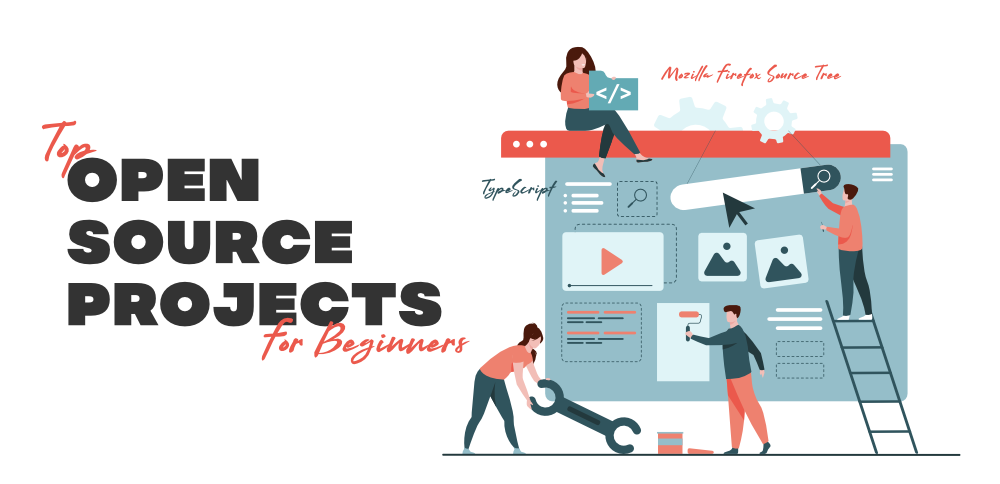 Contributing to open source seems daunting to beginners at first. According to a survey, close to 60% of newcomers do not know where to start from and more than 10% feel it is overwhelming at first. This may seem difficult initially since anyone can get confused after looking at a huge code base of open-source software or the open issues may not make sense to you. The best way to get started is to find issues that have a "newcomers", "good first issue" or "easy" label. These issues are comparatively easy and therefore could serve to be a good starting point. Also, you can choose repositories that are beginner-friendly. Therefore, we will be discussing the top 7 open-source projects, especially for beginners
30 Seconds of Code
This is an extremely useful collection of JavaScript (JS) snippets that you can learn and understand in 30 seconds or less. This project aims to create a collection of quality resources for JS beginners as well as advanced developers. Fledgling devs can take advantage of this project to understand JS concepts quickly and easily. They also welcome new entries as long as they abide by the format; that the code can be grasped in 30 seconds or less.
In short, this is a repository of easily digestible data that can simultaneously be used to learn and contribute to beginners. This may not be a project that beginners can contribute to, but it is still a great start for people looking to grasp concepts.
2. First Contributions
This project is, quite obviously, for GitHub users who are looking to make their first contribution to GitHub. It walks you through the procedural steps that you would have to take to make a contribution to open source projects. After you are done, it will also redirect you to a list of projects you can tackle through their own webpage. It has over 13,200 stars and almost 33,000 forks on GitHub.
Read: Python Open Source Project Ideas
3. TensorFlow Models
TensorFlow projects are for those new developers who are interested in Machine Learning and Deep Learning. Beginners should ideally learn from some TensorFlow Tutorials and observe the official models before contributing to any project.
Currently, the GitHub TensorFlow Model Garden contains projects of Natural Language Processing and Computer Vision. These official models are a collection that uses TensorFlow's high-level APIs and is to be properly curated, tested, and updated to keep up with the latest build. These models are also intended to be properly optimized so that they run the same or faster with each new build.
FYI: Free nlp course!
High-level projects
There are many projects on GitHub and other similar sources that are aimed at beginners. Some of these are meant to educate by providing you with study materials, while others are more like walkthroughs or practice exercises. Whatever the case may be, these are beginner-friendly projects and often the place to start. However, this is not at all the case in all projects marked as a "good first issue".
Some of the high-level apps, websites, platforms, and projects also offer work that is fit for beginners. This is mainly because the high-level works are done by people who have the necessary qualifications to do so, but the project is still open-sourced and contains many tasks to be done on all levels of difficulty. Here are some intricate projects that also offer a spot for the newcomers to tackle real issues while learning the ropes.
4. Zulip
Zulip is one of the fastest-growing open-source projects on the internet and is an open-source group chat application. It combines instant real-time messaging with the utility of threaded conversations and runs on open-source platforms. The app's team offers many tasks that a beginner level programmer can perform to learn as well as add to their portfolio.
On Zulip, you can be one of the many contributors to the platform by contributing code as well as performing non-code contributions such as reporting issues, translation, or giving feedback to improve the app. You can also host and run a Zulip server, which runs on many platforms, including Ubuntu 18.04 Bionic, Ubuntu 16.04 Xenial, and Debian 9 Stretch.
Also Read: Python AI & ML Open Source Projects
5. Neovim
Neovim is tagged "good first issue" on GitHub, which indicates that it is suitable for people looking for their first open-source projects on GitHub. Vim is a powerful text editor over two decades old and has a rich, fostering community surrounding it. It has accumulated over 300,000 lines of C89 code that very few people can even comprehend, and even fewer dare to touch.
Neovim puts forward a solution to the headache of fostering Vim by re-factoring its source code. This aims to make maintenance easier by accelerating bug fixes and addition of new features, add modern UI without affecting the source code, splitting the work among multiple devs, and add a new plugin architecture that will improve its extensibility power.
This project is not a mission to rewrite Vim but to change it to suit modern times. The changes will have as little impact as possible on the source code. With almost 40,000 stars on GitHub, this is a very popular project in the community.
6. iGraph
iGraph is a library that is usable from C, R, Python, and Mathematica. The project is for creating, manipulating, and analyzing graphs. It is a library of network analysis tools and emphasizes efficiency, portability, and ease of use. The Igraph repository on GitHub has over a thousand stars and many suitable problems for beginner level devs to solve.
7. Scrapy
Scrapy is a high level, fast and accurate data scraping tool built on a Python framework. It is used to scour cyberspace and collect the required data from many online sources, according to the user's requirement.
It is used for data mining, monitoring purposes, and even testing. This high-level web crawler also has a rich GitHub repository that can serve as a good place for beginner-level entrants to try out. This project should be interesting for Data Miners and scientists as well.
Top Read: Popular Open Source Repositories in Github
8. Jina
Jina is a search framework that has cross-modal search implementation capabilities. It is powered by Deep Learning, and it can be used to enable text, image, and audio searches in the cloud. It can be extended using Pythonic interfaces, is plug and play, cloud-enabled, and contains great AI modals, among other capabilities.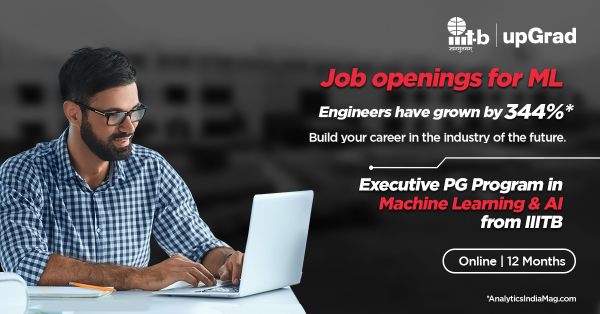 It can be installed on Linux or macOS with Python. This is a high-level Deep Learning project which also has relatively easier tasks for beginners. Anyone interested in AI, Cloud Computing, and search engines should definitely take up this project.